The frost king will burn. Seventeen-year-old Ruby is a Fireblood who has concealed her powers of heat and flame from the cruel Frostblood ruling class her entire life. But when her mother is killed trying to protect her, and rebel Frostbloods demand her help to overthrow their bloodthirsty king, she agrees to come out of hiding, desperate to have her revenge.
Against all odds, Ruby has defeated the villainous Frost King and melted his throne of ice. But the bloodthirsty Minax that was trapped inside is now haunting her kingdom and everyone she loves. The answers to its demise may lie to the south in Sudesia, the land of the Firebloods, and a country that holds the secrets to Ruby's powers and past….
Without the pouch, Eva might not have been born. And yet she has sacrificed her career, and maybe even her relationship, campaigning against FullLife's biotech baby pouches. Despite her efforts, everyone prefers a world where women are liberated from danger and constraint and all can share the joy of childbearing. Perhaps FullLife has helped transform society for the better? But just as Eva decides to accept this, she discovers that something strange is happening at FullLife.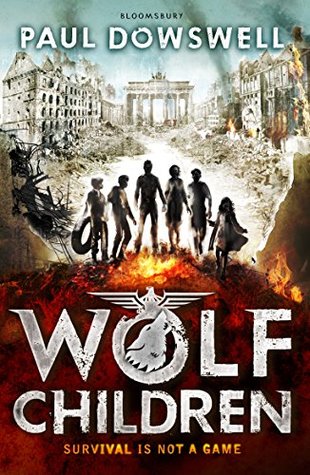 It is July 1945, Hitler's Third Reich has fallen, and Berlin is in ruins. Living on the edge of survival in the cellar of an abandoned hospital, Otto and his ragtag gang of kids have banded together in the desperate, bombed-out city.
The war may be over, but danger lurks in the shadows of the wreckage as Otto and his friends find themselves caught between invading armies, ruthless rival gangs and a strange Nazi war criminal who stalks them
When Eleanor Morgan published a first-person account of her struggles with anxiety as part of the online series The VICE Guide to Mental Health, the response was staggering: it was read by five million people in 15 countries within four days. In Anxiety for Beginners, Morgan digs even deeper, combining her own experiences, rendered in achingly honest, often hilarious detail, with extensive research and input from experts.
For the first time, award-winning investigative journalist M. William Phelps reveals the identity of "Raven," the serial killer who co-starred with him on Dark Minds—and tells the story of his intriguing bond with one of America's most disturbing killers.In September 2011, M. William Phelps made a bold decision that would change the landscape of reality-based television – and his own life. He asked a convicted serial killer to act as a consultant for his TV series.
---
Don't forget to share your thoughts in the comments section below & follow for more content
You can find my other reviews…. here
THANK YOU FOR READING