July already!! Where the hell has the year gone?! I have been so focused on trying to get through my review ARCs recently that this month I am determined to read more of what I want, as well I trying to finish at least one series that I am half way through.
---
In a ruined, nameless city of the future, a woman named Rachel, who makes her living as a scavenger, finds a creature she names "Borne" entangled in the fur of Mord, a gigantic, despotic bear. Mord once prowled the corridors of the biotech organization known as the Company, which lies at the outskirts of the city, until he was experimented on, grew large, learned to fly and broke free. Driven insane by his torture at the Company, Mord terrorizes the city even as he provides sustenance for scavengers like Rachel.
At first, Borne looks like nothing at all—just a green lump that might be a Company discard. The Company, although severely damaged, is rumoured to still make creatures and send them to distant places that have not yet suffered Collapse.
---
---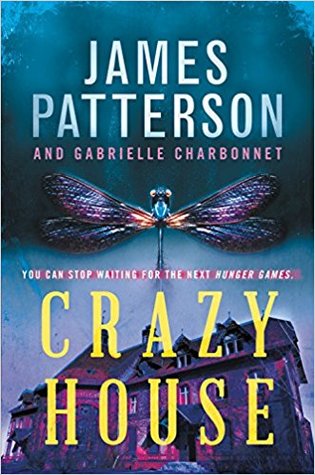 No one gets out alive.
Seventeen-year-old Becca Greenfield was snatched from her home and thrown without reazon into a hellish prison known as the Crazy House. To avoid execution, she's told to shut her mouth and keep her head down.
Becca was never really good at either.
Her only hope for survival is for her sister, Cassie, to find her—that the "good twin" will stop following the rules and start breaking them, before it's too late. Because the jailers at Crazy House soon discover they made a mistake that could get both sisters killed
---
Everyone knows a couple like Jack and Grace: he has looks and wealth, she has charm and elegance. You'd like to get to know Grace better. But it's difficult, because you realize Jack and Grace are never apart. Some might call this true love.
Picture this: a dinner party at their perfect home, the conversation and wine flowing. They appear to be in their element while entertaining. And Grace's friends are eager to reciprocate with lunch the following week. Grace wants to go, but knows she never will. Her friends call—so why doesn't Grace ever answer the phone? And how can she cook such elaborate meals but remain so slim?
And why are there bars on one of the bedroom windows?
The perfect marriage? Or the perfect lie?
---
If you can't trust yourself, who can you trust?
Cass is having a hard time since the night she saw the car in the woods, on the winding rural road, in the middle of a downpour, with the woman sitting inside―the woman who was killed. She's been trying to put the crime out of her mind; what could she have done, really? It's a dangerous road to be on in the middle of a storm. Her husband would be furious if he knew she'd broken her promise not to take that shortcut home. And she probably would only have been hurt herself if she'd stopped.
But since then, she's been forgetting every little thing: where she left the car, if she took her pills, the alarm code, why she ordered a pram when she doesn't have a baby.
---
---
Crescenzo and his friends may have survived their confounding journey to the enchanted realms of Florindale, but now they find themselves fighting for their sanity and lives while stuck on the other side of the very mirror they set out to destroy.
With their families trapped by a former ally with a crippling fear of the queen, Enzo, Rosana, and Zack must play a deadly game in Wonderland, where shadows are on the move, kings are at war, and one of them wants Rosana dead.
As darkness hovers over the world, the friends must lean on each other and stop the King of Hearts from following through on Avoria's orders: Break them.
---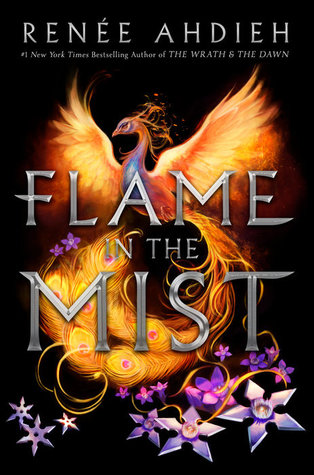 The only daughter of a prominent samurai, Mariko has always known she'd been raised for one purpose and one purpose only: to marry. Never mind her cunning, which rivals that of her twin brother, Kenshin, or her skills as an accomplished alchemist. Since Mariko was not born a boy, her fate was sealed the moment she drew her first breath.
So, at just seventeen years old, Mariko is sent to the imperial palace to meet her betrothed, a man she did not choose, for the very first time. But the journey is cut short when Mariko's convoy is viciously attacked by the Black Clan, a dangerous group of bandits who've been hired to kill Mariko before she reaches the palace.
---
The asteroid hurtling toward the earth will kill billions. The Emperor and his Gold Court will be safe in their space station, watching from the stars. The Silvers will be protected underground. But the Bronzes must fight it out at the Shadow Trials for the few remaining spots left on the space station.
When an enigmatic benefactor hands Maia Graystone a spot in the Trials, she won't just get a chance at salvation for her and her baby brother, Max: She gets to confront the mother who abandoned her in prison, the mad Emperor who murdered her father, and the Gold prince who once loved her. But it's the dark bastard prince she's partnered with that will make her question everything, including her own heart.
---
---
Ten years ago, college student Quincy Carpenter went on vacation with five friends and came back alone, the only survivor of a horror movie–scale massacre. In an instant, she became a member of a club no one wants to belong to—a group of similar survivors known in the press as the Final Girls. Despite the media's attempts, they never meet.That is, until Lisa, the first Final Girl, is found dead in her bathtub, wrists slit, and Sam, the second, appears on Quincy's doorstep.Quincy's life becomes a race against time as she tries to unravel Sam's truths from her lies, evade the police and hungry reporters, and, most crucially, remember what really happened at Pine Cottage, before what was started ten years ago is finished.
---
What are you reading this month??
Don't forget to share your thoughts in the comments section below & follow for more content
You can find my other reviews…. here
THANK YOU FOR READING